Also on this page:
Have your say
The common cause
Quiet Corner
Contributed opinion

---

---
WHAT YOU SAY
POLL

Advanced Poll
Where should Richard Harris's statue be placed?
More polls
Like to discuss this or any other issue further? Click the link below


---
EDITORIAL

COMMENT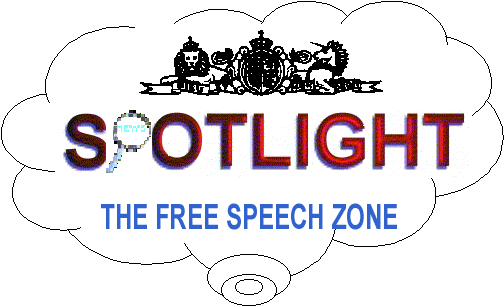 when this website has something to say it is said here

IMF - They Call It Democracy

"It's not hard to bring out the worst in large numbers of citizens by constantly pressing their buttons; fear, hate, greed, false pride and blind loyalty are the main emotions used to manipulate people so much these last years. Reversing this process and empowering people through courage, love, generosity, humility and critical thinking is harder but it can and must be done." -- Coleen Rowley for RootsAction; FBI whistle blower

What is what and who is who and who cares what if who is not, said the reflection to the shadow.
---

---

Covid-19 and the future
Social and domestic life in most of the developed and sheltered countries of our world has been torn apart by the covid-19 disease and the lock down measures taken by governments.
The wealth of a nation depends on the health and well being of its people and not on their enslavement by capitalism and its goals.
The coronavirus tragedy unfolding in the US, which does not have a free national health service, will bear sad testimony to that.
The same scenario is also unfolding in the UK, which once had one of the best free national health services in the world but which has been drastically under resourced by successive governments over the past decade and more.
In the less developed and less sheltered countries the suffering caused in the main by other people continues unabated - except those suffering must now also face a pandemic.
Humanity is truly at a crisis crossroads with few, if any, avenues of escape.
We are not a pleasant species to ourselves when we find ourselves feeling backed into a corner, as human history undeniably shows.
The only way out of the mess is for us all to work together as a cohesive species and try to forge a true global balance between nature and the survival of civilisation.
At this present time such a reality appears further away than the ship smoke disappearing below the far horizon.
Can we pull the ship closer?

_____________

Julian Assange — a warning
The illegal seizure and arrest of Julian Assange should serve as a warning of just how corrupt the involved governments and their minions have become.
One of the first tricks of dirty governing when faced with any embarrassing exposure of underhand activity is to attempt to discredit and assasinate the character of those releasing the information. History bears testimony to such acts.
One of the accusations amongst many used to justify the seizure and arrest of Assange was that he used Wikileaks to "meddle" in the internal affairs of states.
Given that such is exactly what the United States and United Kingdom has persistently done over the past 100 years, such an accusation can only be described as blatant, unashamed hypocrisy. History will reveal such human dregs for the garbage they truly are.
Dark days indeed lie ahead.
Contributed opinion items appear below


No current entries to show

_____________

"Who overcomes by force, hath overcome but half his foe."
John Milton

Origins of Poverty
When man came on earth he did not live in a society or hierarchy nor was he endowed with poverty. Good health, longevity, natural cheerfulness were his own even as he found himself amidst plenty. Like other species he lived or perished as the external resources permitted but he lived or perished as a group. Only when the society organised itself into a hierarchy, it was possible for one layer to exist while another persisted during times of scarcity. Organised ways of living, knowledge of all descriptions, systems created for comfort etc. interfered with the natural living of MAN in hundreds of ways. With the passing of time these stratifications of society come to stay and even create a psychology by which even the victim takes his victimization for granted. No question arises in his mind. ...

Had not the society organised itself in such a way that segments of it are protected and other segments were defenseless, MAN would have remained as MAN and would not have been bifurcated into poor and rich.

r

r

"Man was always destroying things, and beautiful things.
At the time they wouldn't seem beautiful.
It was only afterwards that men felt pity for the things their hands had destroyed."
Walter Macken — The Scorching Wind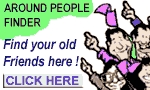 ---
Direct Input Headlines


Dismay over Philippine journalist Maria Ressa's prison sentence - 15 Jun 2020 filed by the editor - Journalism, Philippines


COVID-Tech: the sinister consequences of immunity passports - 10 Jun 2020 filed by the editor - Features, Health, Human Rights, Technology, International


COVID infodemic and the lure of censorship - 13 May 2020 filed by the editor - General, Health, Human Rights, Journalism, Technology, Internet news


Fiji reminded of press freedom's importance in tackling Covid-19 - 28 Apr 2020 filed by the editor - Health, Human Rights, Fiji


RSF calls on Trump administration to allow free flow of information on coronavirus - 23 Apr 2020 filed by the editor - Health, Journalism, International, United States


Lyra McKee and press freedom - 19 Apr 2020 filed by the editor - United Kingdom, Northern Ireland


Cuba peace alliance condemns US military activity in region - 14 Apr 2020 filed by the editor - Caribbean, Cuba, United States, Venezuela


A Department of Actual Defense in a Time of Coronavirus - 03 Apr 2020 filed by the editor - United States


Bolivia: The Struggle For Democracy Is Not Over - 31 Jan 2020 filed by the editor - Human Rights, International, Bolivia