Also on this page:
Have your say
The common cause
Quiet Corner
Contributed opinion
---

---

---
WHAT YOU SAY
POLL

Like to discuss this or any other issue further? Click the link below


---
VOTE
on a range of other matters
---
EDITORIAL

COMMENT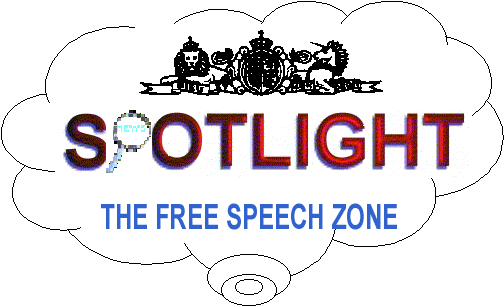 when this website has something to say it is said here

IMF - They Call It Democracy

"It's not hard to bring out the worst in large numbers of citizens by constantly pressing their buttons; fear, hate, greed, false pride and blind loyalty are the main emotions used to manipulate people so much these last years. Reversing this process and empowering people through courage, love, generosity, humility and critical thinking is harder but it can and must be done." -- Coleen Rowley for RootsAction; FBI whistle blower

What is what and who is who and who cares what if who is not, said the reflection to the shadow.
---

---

The actions of President Trump and his administration against CNN White House correspondent Jim Acosta are both ridiculous and dangerous.

Despite what he may consider of his position, President Trump is an elected representative of the people.

A journalist is also by profession and press privilege a representative of the people.

The President is duty bound to answer questions from an acknowleged representative of the people with honesty and openness.

r

And so, What is the program?
So, here we are in this thing we call life but none of us really have a meaningful clue that we can honestly share with our friends about what it really is?
Oh, excuse me? You think you do?
OK. Well, you have some anwers to provide.
If you don't think you do, that is your choice and you will, like it or not be judged by it.
As the editor of this website and a journalist for the past 50 years of my life, my tolerance for idiots, bigots and the likes has grown even beyond my own acceptable proportions.
Having maintained this website for the past 20 years with an eye to what is going on in the world in which I, as an individual live—I have concluded that there is no future for the human race as it stands in its current ongoing behaviour.
Any comment you care to make on this will be published as is here.

Contributed opinion items appear below


No current entries to show

"Who overcomes by force, hath overcome but half his foe."
John Milton

Origins of Poverty
When man came on earth he did not live in a society or hierarchy nor was he endowed with poverty. Good health, longevity, natural cheerfulness were his own even as he found himself amidst plenty. Like other species he lived or perished as the external resources permitted but he lived or perished as a group. Only when the society organised itself into a hierarchy, it was possible for one layer to exist while another persisted during times of scarcity. Organised ways of living, knowledge of all descriptions, systems created for comfort etc. interfered with the natural living of MAN in hundreds of ways. With the passing of time these stratifications of society come to stay and even create a psychology by which even the victim takes his victimization for granted. No question arises in his mind. ...

Had not the society organised itself in such a way that segments of it are protected and other segments were defenseless, MAN would have remained as MAN and would not have been bifurcated into poor and rich.

r

r

"Man was always destroying things, and beautiful things.
At the time they wouldn't seem beautiful.
It was only afterwards that men felt pity for the things their hands had destroyed."
Walter Macken — The Scorching Wind