Also on this page:
Have your say
The common cause
Quiet Corner
Contributed opinion

---

---
WHAT YOU SAY
POLL

Advanced Poll
Have you been refused accommodation on DSS
More polls
Like to discuss this or any other issue further? Click the link below


---
VOTE
on a range of other matters
---
EDITORIAL

COMMENT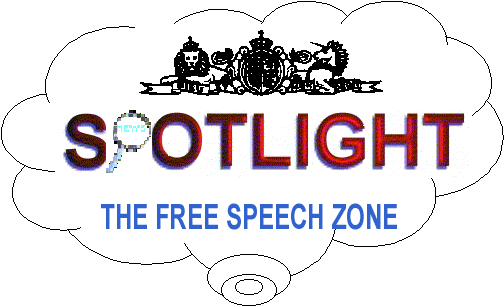 when this website has something to say it is said here

Æ IMF - They Call It Democracy Æ

"It's not hard to bring out the worst in large numbers of citizens by constantly pressing their buttons; fear, hate, greed, false pride and blind loyalty are the main emotions used to manipulate people so much these last years. Reversing this process and empowering people through courage, love, generosity, humility and critical thinking is harder but it can and must be done." -- Coleen Rowley for RootsAction; FBI whistle blower

What is what and who is who and who cares what if who is not, said the reflection to the shadow.
---

---

Hanging on in Quiet Desperation...?
Is the English way and this is certainly what appears to be on-going with Theresa May following her calamitous election gamble.
In a show of arrogance, prior to the announcement of the elction results she went on record to state that if she failed to secure a Parliamentary majority she would stand down as Prime Minister. That was immediately thrown to the wind when the results were announced and almost like a petulant child she turned to the Northern Ireland DUP—the only political party with seats in the UK Parliament to offer its support to May.
This is a double failure on May's part. Double, because the electrorate clearly sent a signal of their lack of support for May and her policies and actions, and because the elctorate have been effectively cheated as to which party will hold sway on the UK mainland.

---

Life in the slow lane
It is a harsh and sadly inescapable reality that since the dawn of what we call civilisation, whole populations have been dominated by and made to live under the control of powerful minorities.
Be those minorities of government, church or other faction, all are well practiced in the art of deceit–in fact so much so that they have come to believe their own lies. When forced into knowing that their lies are rumbled, some become dangerous, like a cornered beast. Few actually quit their part in the machine or recant.
Individual lives are molded according to the status quo under the induced misconception that it is all for the betterment of all. Yet the controlling minorities always have access to better–and to more–than the general population.
Nobody becomes financially or materially rich through their own efforts alone, other than the lucky winners of prizes or fortunes. Other forms of financial and material wealth come from either a legacy or inheritance, or through the work of a paid workforce. A look at our corporate world today, where profits reach sometimes obscene levels while paid labour has basically enough for the essentials, clearly shows the mechanics of such a social structure.
I know that you ask yourself the questions: What is it all about? What is my life?
I know too that most do little beyond pondering, because the mesh has been so tightly woven that bills must be paid and costs must be met so what is in fact really important is consigned to a tiny corner of the mind that is seldom ventured into.
How did those minorities become so powerful? Some through greed and the proffered reward of riches and benefits to those willing to do their bidding. Others through the use of fear as a tool of dominance.
And the purpose of this blurb? Just to have it said, is all.
Contributed opinion items appear below


No current entries to show

"Who overcomes by force, hath overcome but half his foe."
John Milton

Origins of Poverty
When man came on earth he did not live in a society or hierarchy nor was he endowed with poverty. Good health, longevity, natural cheerfulness were his own even as he found himself amidst plenty. Like other species he lived or perished as the external resources permitted but he lived or perished as a group. Only when the society organised itself into a hierarchy, it was possible for one layer to exist while another persisted during times of scarcity. Organised ways of living, knowledge of all descriptions, systems created for comfort etc. interfered with the natural living of MAN in hundreds of ways. With the passing of time these stratifications of society come to stay and even create a psychology by which even the victim takes his victimization for granted. No question arises in his mind. ...

Had not the society organised itself in such a way that segments of it are protected and other segments were defenseless, MAN would have remained as MAN and would not have been bifurcated into poor and rich.

r

r

"Man was always destroying things, and beautiful things.
At the time they wouldn't seem beautiful.
It was only afterwards that men felt pity for the things their hands had destroyed."
Walter Macken — The Scorching Wind