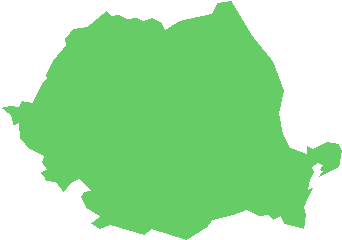 ROMANIA NEWS
If this ticker fails to function correctly right click page, select Encoding/Autoselect and Western European (Windows), (ISO) or Unicode (UFT-8)

OLD & NEW

Publish news direct to this site

+ Larger Font | - Smaller Font
View all direct news items
Direct news input story index


99 Years Ago: A Pause in the War For Christmas
Fri 13 Dec 2013 05:41 pm filed by admin - International


EU biofuels policy fuels human rights
Wed 11 Dec 2013 12:59 pm filed by admin - Human Rights, Europe, Ireland


Horizon 2020, Europe's largest ever fund for research and innovation comes to Ireland
Tue 10 Dec 2013 03:55 pm filed by admin - Europe, Ireland


Agreement on Posting of Workers Enforcement Directive
Tue 10 Dec 2013 03:51 pm filed by admin - Europe, Ireland


9/11 in the Academic Community
Tue 3 Dec 2013 08:56 pm filed by admin - International


What's this
?
Search Direct Input content
Subscribe to the Direct News Input newsletter
Direct news input items

99 Years Ago: A Pause in the War For Christmas
Fri 13 Dec 2013 05:41 pm filed by admin - International
By David Swanson
Frank Richards recalled: "On Christmas morning we stuck up a board with 'A Merry Christmas' on it. The enemy had stuck up a similar one. Platoons would sometimes go out for twenty-four hours' rest -- it was a day at least out of the trench and relieved the monotony a bit -- and my platoon had gone out in this way the night before, but a few of us stayed behind to see what would happen. Two of our men then threw their equipment off and jumped on the parapet with their hands above their heads. Two of the Germans done the same and commenced to walk up the river bank, our two men going to meet
EU biofuels policy fuels human rights
Wed 11 Dec 2013 12:59 pm filed by admin - Human Rights, Europe, Ireland
ActionAid and An Taisce say existing EU biofuels policy is provoking human rights abuses, including mass land clearances in poorer countries [i] and warn that there is risk of the situation becoming far worse, depending on the outcome of a key 12 Dec vote of EU energy ministers.
Horizon 2020, Europe's largest ever fund for research and innovation comes to Ireland
Tue 10 Dec 2013 03:55 pm filed by admin - Europe, Ireland
· €79 Billion available to companies and researchers announces EU Commissioner
· Ireland aims to win €1.25 bn - an average of €3M per week - over lifetime of 7 year programme
Horizon 2020, the European Union's new €79 billion programme for research and innovation to create new growth and jobs in Europe, was launched in the Convention Centre Dublin today (Tuesday 10 December 2013).