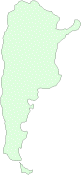 ARGENTINA NEWS
If this ticker fails to function correctly right click page, select Encoding/Autoselect and Western European (Windows), (ISO) or Unicode (UFT-8)

OLD & NEW

Publish news direct to this site

+ Larger Font | - Smaller Font
View all direct news items
Direct news input story index


9/11 in the Academic Community
Tue 3 Dec 2013 08:56 pm filed by admin - International


What's this
?
Search Direct Input content
Subscribe to the Direct News Input newsletter
Direct news input items

Let's Begin Ending War Again
Sun 8 Dec 2013 09:49 pm filed by admin - Features
By David Swanson
Recently I noticed a post on a social media site honoring Rosa Parks for her refusal to move out of her seat on a segregated bus. Someone commented underneath, that in fact another individual deserved credit for having done the same thing first. What happened next was entirely predictable. Post after post by various people brought out the names of all kinds of forerunners of Parks, pushing the date of the first brave resister to segregated buses back further and further -- many decades -- into the past.