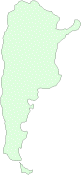 ARGENTINA NEWS
If this ticker fails to function correctly right click page, select Encoding/Autoselect and Western European (Windows), (ISO) or Unicode (UFT-8)

OLD & NEW

Publish news direct to this site

+ Larger Font | - Smaller Font
View all direct news items
Direct news input story index


Sign petition to close Guantanamo
Mon 6 May 2013 10:50 am filed by admin - International


EU bans neonicotinoid pesticides to protect honey bees
Wed 1 May 2013 10:24 pm filed by admin - Environment, International


Democracy - Pardon?
Wed 24 Apr 2013 09:50 pm filed by admin - Opinion


What's this
?
Search Direct Input content
Subscribe to the Direct News Input newsletter
Direct news input items

Sunday Times report on US government ties to al-Qaeda chief spiked-Why?
Mon 20 May 2013 01:04 am filed by admin - Features
FBI whistle-blower Sibel Edmonds was described as "the most gagged person in the history of the United States" by the American Civil Liberties Union. Was the Sunday Times pressured to drop its investigation into her revelations?
By Nafeez Mosaddeq Ahmed

A whistleblower has revealed extraordinary information on the U.S. government's support for international terrorist networks and organised crime. The government has denied the allegations yet gone to extraordinary lengths to silence her. Her critics have derided her as a fabulist and fabricator. But now comes word that some of her most serious allegations were confirmed by a major European newspaper only to be squashed at the request of the U.S. government.
Golden Dawn and the deafening silence of Europe
Wed 8 May 2013 02:04 am filed by admin - Features
Jerome Roos, editor, ROAR online magazine
With a neo-Nazi party on the rise in Greece, it seems that even a Weimar-like scenario might be tolerable for EU leaders insisting on further austerity.
Sign petition to close Guantanamo
Mon 6 May 2013 10:50 am filed by admin - International
This website has launched a petition at Avaaz.org calling for the closure of Guantanamo detention camp in line with US President Obama's stated intentions of closing the camp.