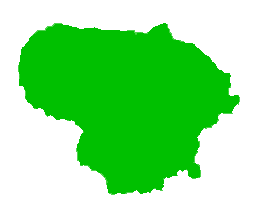 LITHUANIA NEWS
If this ticker fails to function correctly right click page, select Encoding/Autoselect and Western European (Windows), (ISO) or Unicode (UFT-8)

OLD & NEW

Publish news direct to this site

+ Larger Font | - Smaller Font
View all direct news items
Direct news input story index

EU biofuels policy fuels human rights
Wed 11 Dec 2013 12:59 pm filed by
admin
- Human Rights, Europe, Ireland

Horizon 2020, Europe's largest ever fund for research and innovation comes to Ireland
Tue 10 Dec 2013 03:55 pm filed by
admin
- Europe, Ireland

Agreement on Posting of Workers Enforcement Directive
Tue 10 Dec 2013 03:51 pm filed by
admin
- Europe, Ireland

9/11 in the Academic Community
Tue 3 Dec 2013 08:56 pm filed by
admin
- International

What's this
?
Search Direct Input content
Subscribe to the Direct News Input newsletter
Direct news input items

EU biofuels policy fuels human rights
Wed 11 Dec 2013 12:59 pm filed by admin - Human Rights, Europe, Ireland
ActionAid and An Taisce say existing EU biofuels policy is provoking human rights abuses, including mass land clearances in poorer countries [i] and warn that there is risk of the situation becoming far worse, depending on the outcome of a key 12 Dec vote of EU energy ministers.
Horizon 2020, Europe's largest ever fund for research and innovation comes to Ireland
Tue 10 Dec 2013 03:55 pm filed by admin - Europe, Ireland
· €79 Billion available to companies and researchers announces EU Commissioner
· Ireland aims to win €1.25 bn - an average of €3M per week - over lifetime of 7 year programme
Horizon 2020, the European Union's new €79 billion programme for research and innovation to create new growth and jobs in Europe, was launched in the Convention Centre Dublin today (Tuesday 10 December 2013).